Adrian Merrick
From Marked wiki
Adrian Merrick

Adrian Tobias Merrick
Marked
Created By
Maiya
Status
Active
The Basics
Gender
Male
Age
Thirty
Birthday
27 March, '82
Job
Thief
Affiliation
Sanctum Institute
Power(s)
Teleportation
Power Ranking
∆-I'
The Mark
200px
On the underside of his wrist is a large partial circle with strands that go out from that in various directions, at the conclusion of one shorter strand is another smaller partial circle on his palm.
Adrian Tobias Merrick has been a thief for most of his life after escaping foster care as a child to live on the streets. His ability to teleport all around the world has aided this life of crime. In his early twenties he did consider giving up his life of crime to marry his childhood sweetheart Savannah, however shortly after their engagement she was killed in a car accident. Emotionally scarred from the loss, Adrian sunk into a very negative way of living, believing himself no better than a common criminal and not seeing any reason to change it.
In the later half of 2012 he met a woman named Jade at a local bar, finding her to be an amusing companion at a bar and later welcome to visit his home, although not in a romantic fashion. After a dangerous situation forces him to use his ability to protect them both he learns she is actually Lina Kaine an undercover Detective. At the time he is mistrustful about this betrayal however they repair their broken bonds and develop their relationship further. Unfortunately due to their very different lifestyle choices they are very hit and miss, often devolving into arguements.
Although he is reluctant to voice his feelings, Adrian is indeed in love with the woman he refers to as 'his Jade' however he is also exceptionally possessive after knowing what it's like to lose the object of his affections. As of late 2012 he also joined the Sanctum Institute secretly, working as an undercover Intelligence Officer. Something only the Head of Security Anahita is aware of.
Special Ability
"You forget, I don't have to use doors."
Adrian's ability is Teleportation and due to the Mark that spreads on his hand he's what's known as a Tel-Marked. His ability to teleport effectively removes him from one place and almost instantly puts him in another. The whole process takes about five seconds, given it effectively dematerializes him from the outside in and then rematerializes him from the inside out. It leaves him with faint tingles in his skin, where originally it used to be painful. While he himself has overcome the painful factor, others he transports are not so lucky.
Originally he could move another object or person through touch, having to be physically connected to that person or object. The person would experience a brief but rather painful symptom from the teleportation, just like the pins-and-needles feeling except all over the body. Usually this wears off within a minute or two. Depending on how many times he teleports with a particular person the effects can become faster to wear off and less painful, this is due to his ability recognizing their molecular composition a bit easier and so with less pain involved in the process.
Now days Adrian's ability has gone to a greater level with the Mark's growth to his palm. He is capable of teleporting others he can see, not requiring to touch them. This is limited strictly to those within his sight at the time, but can be multiple people. The maximum appears to be three as after that it can cause problems with the teleportation and those he was supposed to be transporting can end up in unexpected places or not leave at all. Teleporting three from sight alone is particularly draining for him and while he will be able to teleport himself again in a matter of seconds, teleporting the others is out of the question or things will go wrong. He needs to restore his energy and give his mind a break of at least ten minutes between teleporting others based on sight alone.
In order to teleport any people or objects to a particular place he must also teleport himself there with them, he cannot simply look at them and send them away. However given the general disorientation of 'passengers' he is the first to be able to react and teleport back out. Given that objects are less complex than actual people it should come as no surprise that he has a great ability when it comes to teleporting objects. He once teleported his entire room - not the walls and structure just all the belongings - into his new bedroom instead of hiring a removal truck. He proceeded to do the rest of his house the same way within the hour.
Getting from one location to another requires knowledge of the location where he is going, otherwise he could risk teleporting in the middle of a wall or the like which would result in instant death. Choosing his locations is mixed in with an aspect of his skills that isn't strictly related to his ability. He has a type of eidetic memory most commonly known as photographic memory in that he can recall images that he has seen in clear detail, like he was there all over again. This allows him to see perfectly where he is teleporting to, and does not require him to have photographs as his memory is just as good, if not better given he can see all aspects of an area from his memory. His eidetic memory is strictly on image recollection and does not expand to recalling sounds.
When it comes to the range that his teleportation can take him he can transport himself pretty much anywhere on Earth that he has a memory of, but that's only when it comes to teleporting himself. Visual teleportation limits him to somewhere within three miles, while teleportation by touch is advanced to eight miles for multiple 'passengers'. If he's strictly touching one other person and in more physical contact, like if they were in an embrace, he's able to teleport with them up to 200 miles though going this far can leave him dizzy and in need of a good sleep before taking them any further.
Beyond his Marked ability, Adrian has several other particularly handy skills that he puts to use. Firstly his computer skills, he's a crack hacker, used to infiltrating security systems and deactivating high tech alarms. He has a lot of blackmarket tech gear to help him but he's really intelligent when it comes to technology and keeps his skills up-to-date. He is familiar with handling and shooting a variety of guns though his preferred are the 9mm, generally with the silencer attachment, and he's a damn fine shot with that particular gun, while not too bad with the others.
Personality
"In my opinion, rules are meant to be broken."
Life is one big joke to Adrian, he doesn't take anything seriously and generally the closest he gets to serious is a sarcastic kind. He is amoral with no real concern about what others view as right and wrong and has a bit of a malicious outlook on others and their lives. Ultimately this all comes from two of his leading views on life, that it sucks and everyone else's life should suck just as much as his and he's more than happy to make it that way. The other is that he's a glass is half empty kind of guy but uses that outlook on life as a reason to not give a crap and just keep being the dick so many refer to him as.
For those who cross him or those he simply views as a waste of space he is merciless and remorseless for what he does to them and others. He's a big believer in life that if you get killed it's your own fault, and if he's the one doing the killing then it's better that person die than he does. Not that he goes around looking to kill people, only those that cross him or really piss him off somehow and usually he goes about making their life hell instead of just straight up killing them. Basically he has no value for life with his dull outlook on it, like it's just a prison sentence in disguise anyway. If someone he didn't know were slaughtered right in front of him he couldn't care less. The majority of time he wouldn't care even if he knew them.
He is extremely arrogant who is comfortable in who he is and thus a little too full of himself and definitely vain. Impulsive is another classic word for him as he lives on a day to day basis and just goes on impulse must of the time. Selfish, proud and self absorbed are more words that can be used to describe him. He likes getting his way and if he doesn't he is very extreme in his anger and vengefulness. Intimidating people is like his favorite pass time and he likes making everyone on edge just a bit. He's particularly aggressive around other men, not at all coming off weak but rather as cocky, reckless and dangerous. People around him learn very quickly that he has an unstable personality and leans more towards anger and revenge with no room for forgiveness.
To women he's a bit different, at least to those he's just met or hasn't had a lot of interaction with. He's charming with a compelling personality, he's very sure of himself and it draws their attention, and he's also got that dangerous darkness about him, the one that warns them he's a bad boy and he uses that as a lure as well. His general way of acting is very flippant, easy going and yet arrogant. He's able to quickly switch from flirtatious to angry if the situation calls for it. It is very clear that he is highly intelligent but he generally uses this only to play mind games or manipulate others, limiting himself to his life of crime and being a rogue instead of making something good of himself. Ultimately all of this is hiding a well buried broken man who has lost faith in the world and is living life as a bit of an empty shell, devoid of really caring.
Appearance
"Some women just can't resist my good looks, my style and my charm."
Adrian has light blue eyes that are piercing in their quality and a high contrast to his dark eyelashes that frame them. He has dark brown hair that while cut short in a boyish style is long enough to run his fingers through and be styled in a casual disarray look. With fair skin and refined facial features and a rather strong, angular and masculine bone structure, he is well toned with a masculine body that evidently shows he is fit and enjoys physical activity. Adrian usually wears darker clothing: black boots under dark jeans, a black shirt, whether just a t-shirt or button up depends on the occasion, and is rarely seen without his leather jacket.
Eye Color: Blue -/- Hair Color: Brown -/- Height: 6 feet, 1 inch
Pre-Roleplayed History
"The bad guys don't win in the end, we just exist until we don't exist anymore."
The unfortunate start to Adrian's life was quite problematic, given he was born to a sixteen year old who couldn't support him and gave him up for adoption upon birth as insisted by the family. Supposedly people are all about adopting babies, though there was a slight hitch in the plan given that he was born with a congenital heart defect. People weren't particularly fond of the idea of adopting a baby who had a hole in his heart, and so instead he was making the rounds in the foster care system. Once he was old enough to understand what was happening he began keeping a list of all the different foster homes he went to, realizing that no one wanted to keep him around for long.
During his time on the streets he'd noticed the black Mark on his wrist that had slowly grown from just a black line that didn't scrub off to a partial circle. It wasn't until he was nine years old that he discovered what he could do. Getting caught in gang territory and about to be beaten on by older kids a panicked Adrian unknowingly teleported himself out. At the time it was so disorientating and painful that he passed out. When he came to he realized he'd teleported himself into the backyard of one of his early foster homes. The carers there had been nice to him, though had to give him back to the system at the age of four when they discovered they were expecting a child of their own, a miracle that the couple had thought would never happen.
Confused as to how he'd ended up in their backyard, he had been making his way cautiously out when he came face to face with their four year old daughter, Savannah. He told her to keep his presence a secret and surprisingly for a four year old she turned out to be very good at keeping secrets. Over the next few days Adrian would try and figure out what had happened to get him there, and then tried to recreate the same experience. It didn't happen until he placed himself in a dangerous position again and nearly got beaten on by some rough kids. He again teleported himself to the same backyard and he finally realized what he was doing. From then on he spent the next few years teleporting to places he'd visited, recalling them with his photographic memory. But he was also spending a day or so each month with Savannah in secret.
Over the next few years he would live an interesting and crime filled life, it was always filled with excitement and he had many close calls with authorities but ultimately they could never quite catch him. He also grew an increased attachment to Savannah as he continued to visit her every so often, though he made sure to keep his criminal life far away from her, not wanting to potentially risk her life. By the time he was twenty-one and she was sixteen he knew what was between them was more than just friendship. If he looked back on it he figured he had been in love with her a little from their first meeting somehow, that they just fit each other. Ironically Savannah was a very kindhearted girl who wanted to get into law, not with dangerous criminals she always said but for childrens services.
Two months later Savannah died in a car accident. It wasn't anything he could have prevented unless he'd been there and he'd never forgive himself for not being there and getting her out. While he'd been working on a bank robbery with the London gang she'd been killed instantly under a truck that had taken a bend too fast and had crushed her car. After her funeral Adrian hit the bottle pretty hard and came out with a bleak outlook on life now that he'd lost his happiness. He would always blame himself and make him hate himself in such a way that he stopped giving a crap how others saw him. Instead of getting out of the life of crime he became more heavily involved and even became a drug user. This led him in a downward spiral until he was twenty-four and ended up in jail in Australia for possession, theft and a small list of other related charges.
He was given five years in prison and through agreement of his own government he was to do all years in America, given he was in Australia illegally. After all who needed a passport and stamp when you could just teleport, not that he let them know. In jail he spent the first few months getting over that initial period of people trying to start something with him, he could handle his own and his mind games generally resulted in him being left alone or recruited in and protected by others. He was a criminal, there was no doubt about that and at least most had respect enough to recognize that he was just one of the crowd. No one noticed however that occasionally at night he wasn't in his cell. He made it look like he was and then teleported out to have good times partying and the like, effectively serving time while still having a blast.
Finally at twenty-nine he was let out of jail, though all the crap about good behavior went in one ear and out the other. He appeared to be keeping out of trouble so the law wouldn't hassle him, while in reality he fell right back in with his old crews in New York and London. Over the next year he'd avoid law perfectly and stay off the drugs, he knew it was his own fault he'd gotten caught and imprisioned and he was set on never going back. If anything he began to use his ability more often, even to aid in heists, with his most trusted crew members being those he teleported into bank vaults and the like. His increased usage of his ability and determination to use it resulted in a new change to the Mark and it extended onto his palm with another small partial circle. Although he didn't realize the implications he was now a Tel-Marked.
Then the Apocalypse happened. It wasn't something he'd ever thought possible and was a wake up call for him to realize that the world was not as simple as he'd thought. Due to his ability he survived for quite some time, trying to search for survivors and find out what the hell was going on. He came across both Marked and Half Breeds that answered some of his questions, but he never stuck around the same ones, realizing that too often they ended up getting killed by Daemos. Adrian himself only lasted until mid August when one of those Angels he'd been warned about, Arbiter, used a seal that prevented him from teleporting and then killed him.
Merrick Home
Adrian's pride and joy, located in the Supernatural Quarter of Whitley, this home has the latest in all home gadgets. The walls have special linings to dim the noise levels, thus to prevent neighborly complaints about music being too loud. Meanwhile the whole bottom floor has speakers throughout to amplify the stereo system when he is hosting a party. It also has a high quality thermostate to keep the temperature at his most desired and comfortable level.
Bedroom 1 - This is Adrian's room, he has it all set up in masculine tones and with a bunch of gadgets, including remote controlled blinds. With his own ensuite and walk in robe there is plenty of room for his important belongings.
Bedroom 2 - Formerly vacant, this room is now where Alister Kuromori resides. He has all the great qualities of the main bedroom, from a personal ensuite and walk in robe to remote controlled blinds.
Bedroom 3 - With a walk in robe for her personal use, this room belongs to Samantha Whitefield.
Bedroom 4 - Occupied as of April 2013, this room belongs to Viktoriya Belikov, Adrian's younger half sister.
At this stage the other rooms in the house are vacant of permanent inhabitants. Although they are all set up with beds and other important living arrangements so as to provide a place for any friends to crash for a night or so.
Roleplayed History
Adrian's Threads
2012
July 8th - Bright New World - [1] - After getting grazed by a bullet from his latest robbery, Adrian crosses paths with Alexander Shayes a Marked boy with a very familiar gift.


August 30th - the opposite S-I-D-E - [2] - Attending a club in Whitley Adrian meets Lina Kaine believing her to be Jade and unknowing of her undercover police assignment: Him.
October 8th - cross my Path & share a Moment - [3] - Another day, another bar and more opportunities to flirt and drink. Adrian scores the company of one Vampiress Nina although it's doubtful the night will go as he'd planned with her arrival.
October 12th - right kind of DANGEROUS - [4] - Having previously agreed to work with Isabelle Corbin - truly the Sakul'Ran Eztlia'Odh - Adrian has an unexpected guest enter his house.
October 15th - Catch Me -/- If You Can - [5] - What should have been an easy handover of stolen goods goes horribly wrong and after saving himself and Jade (really Lina) he learns that his sole friendship has been a lie and she is in fact an undercover cop.
October 22nd - nothing to L-O-S-E - [6] - A week gone by since the dynamic between Jade and Adrian changed, and after starting a totally illegal party Jade comes to talk to a drunk Adrian who is coming to terms with the fact that he doesn't deserve a woman like her.
October 23rd - on the Right Side - [7] - With most of last night forgotten due to his drunk state Adrian is surprised to find himself waking next to Jade, fully clothed. Things get heated when he wakes her and they play a game of teasing and revenge that leads them on a path neither will come back from unchanged.
October 27th - Shopping Trips & Food Courts - [8] - Showing a new side of himself, Adrian accompanies Jade as she shops for some new clothes and naturally offers his own opinions. Although things do not go as planned.
December 19th, 2012 - Cause my Heart to Bleed - [9] - A simple jewellery robbery goes wrong for Adrian and the group of thieves he is with when the cops come on the scene. To make matters worse it's Detective Kaine and her partner Henry.
December 23rd, 2012 - Spin circles in my mind - [10] - Attending the Winter Ball was just a means to an end, getting out of the house instead of moping about. It becomes so much more when Adrian finds himself breathless at the sight of one Lina Jade Kaine.

2013
February 14th, 2013 - making me Love You - [11] - For once in his life Adrian has actually made plans to take a woman to dinner for Valentine's Day. The only question is whether or not he can control himself enough to leave the house.


February 19th, 2013 - Let it all Go - [12] - In a plan to give Jade her second Valentine's Day present which arrived late, her being called into work leaves the reveal for late at night when both are tired, yet they still find the time to say something meaningful. March 22nd, 2013 - My Illusion, My Mistake - [13] - A typical day and a stop by the local Grill results in the most unexpected experience of Adrian's life as he comes face to face with his dead fiance Savannah Wood.
May 2nd, 2013 - Prologue - [14]- After stealing an artifact from Sanctum, Adrian is confronted by those wanting to take it back, only things do not go to plan.
May 2nd, 2013 - Episode One - [15] - Adrian and several others are caught in a shattering of time and sent millions of years in the past, only they don't quite realize it, at least not until something unexpected arrives.

100 Questions
Part 1: The Basics
1. What is your full name?
Adrian Tobias Merrick

2. Where and when were you born?
Apparently in Russia, but I only recently discovered that, go figure.

3. Who are/were your parents? (Know their names, occupations, personalities, etc.)
Elizaveta Belikov was my mother, a lycanthrope in the family pack who saved me from pack life by putting me in the American foster system & Matvei, don't actually know his last name, he was my dad and I don't know a lot about him other than he was a lycan too in the pack but not really appreciated.

4. Do you have any siblings? What are/were they like?
Yes, a half sister named Viktoriya. Same father. She was raised in the pack but she's Marked like I am and her ability cancels out supernatural so when they bit her to turn her it didn't work, thankfully.

5. Where do you live now, and with whom? Describe the place and the person/people.
I live in Whitley in a really big house with like five bedrooms. Originally it was just me grandstanding and I didn't think I'd actually live there very long. But as it is I have nearly a full house. Samantha lives in one room, she's like a kid sister to me and I taught her things in the stealing business. Alister is cool, don't tell him I said that, but he's a smart kid and he doesn't let his wealth get to him which is why I don't charge him a lot, why make money an issue, ya know? Viktoriya now lives with me as well, and it's kind of weird having an actual biological sister and I can't escape it, but at the same time it's nice to have family and to know I have her nearby if needed. Then there's the woman that spends some of her time living at my place, Jade. Or ok, Lina Jade Kaine, police detective, but Jade to me. She's my girlfriend and the love of my life, again don't tell anyone I said that, I'm not sappy, just stating fact.

6. What is your occupation? Undercover Intelligence Officer. Or some shit like that. I used to be a thief now I'm a pretend thief getting in good with various crime organisations when I really work for Sanctum.

7. Write a full physical description of yourself. You might want to consider factors such as: height, weight, race, hair and eye color, style of dress, and any tattoos, scars, or distinguishing marks.
God, really? Can't we just settle on 'Smoking hot' and leave it at that? No? Um… Ok, I stand at six feet and two inches, I have brown hair and blue eyes. Style of dress? Trendy, haha, I dunno it's my style I like being good looking and yes I use hair gel, so sue me. No tattoos yet, planning on getting one. I do have a Mark on my wrist of course. Scars, got a few of them, my most notable one being on the right side of my chest from a bullet wound.

8. To which social class do you belong?
My own? I don't really do classes. I mean I guess criminal but my girl is a cop, so clearly I don't stick to classes.

9. Do you have any allergies, diseases, or other physical weaknesses?
Allergies, nope. Disease, hell no. Physical weakness? Uh, no, I'm perfection. Ok… Honestly I have a hole in my heart, it's not like life threatening or anything, I was born with it.

10. Are you right- or left-handed?
Left. It's a family thing or something, haha. But I can use my right pretty well, have to be crafty when you're a thief.

11. What does your voice sound like?
Like my voice? Meh, I'll link you a vid of me where I talk I guess.

12. What words and/or phrases do you use very frequently?
Jade? Haha, yeah I use her name a lot. I have no idea if I use anything frequently, I suppose I'll actually have to pay attention to what I say more often and get back to you.

13. What do you have in your pockets?
Seriously? Eh, fine. *empties pockets* Receipts for stuff, mostly take out. Don't tell Jade. Um… some loose coins, and a five dollar bill. My iPhone and my keys. Kind of boring huh?

14. Do you have any quirks, strange mannerisms, annoying habits, or other defining characteristics?
I am very impulsive. I admit it. Life is shitty so you might as well just go for it. If you want to know anything more about me in that regard I suggest you ask Jade, she can give you a list.

Part 2: Growing Up
15. How would you describe your childhood in general?
Crappy. I was bounced around some foster homes and then I took care of myself out on the streets.

16. What is your earliest memory?
A birthday where I actually got presents, I don't remember which birthday it was but I was with Sav's parents, before they gave me up.

17. How much schooling have you had?
None. Shocking right? Good thing I am exceptionally smart.

18. Did you enjoy school?
I may have if I'd gone, I'd have been a cool kid. Haha.

19. Where did you learn most of your skills and other abilities?
From the other kids on the streets, then from criminals and such. It's all I ever really knew so I learned to pick things up, occasionally a social worker would come and try and help, they were good for learning a few things but best not to get too close to, they tended to want to 'save' us too much.

20. While growing up, did you have any role models? If so, describe them.
Nope, I learned early on not to try and aspire to be like anyone but yourself.

21. While growing up, how did you get along with the other members of your family?
Didn't have the family to get along with, but from my understanding of who they are I probably wouldn't have liked them much. Except Tor, she's alright.

22. As a child, what did you want to be when you grew up?
A master thief. I'd say that was a success.

23. As a child, what were your favorite activities?
Pick pocketing. I mean seriously I did it for kicks because some people were so oblivious. It was hilarious.

24. As a child, what kinds of personality traits did you display?
I dunno, I don't psychoanalyse myself. I guess I would have been cocky, rebellious and a whole bunch of other things that probably haven't gone away.

25. As a child, were you popular? Who were your friends, and what were they like? I guess not given I didn't have friends, well other than Savannah. But really on the streets it's every kid for themselves.

26. When and with whom was your first kiss?
It was with Savannah Wood and we were in her backyard, it was actually kind of a bit of fun but… well we both had feelings for each other. She was my first for a lot of things, but she wouldn't be my last.

27. Are you a virgin? If not, when and with whom did you lose your virginity?
Hell no! I don't think I should explain a lot of things about when and such, privacy you know. But it was Savannah that I lost my V-plates to and she to me. It was sweet and romantic and back then I had crazy thoughts of getting married and getting a real job. Clearly lived in fantasy worlds then.

28. Describe any influences in your past that led you to do the things you do today.
The foster system. It was shit, particularly given people didn't want to adopt a kid with a heart defect. Jackasses. Anyway, that and then living on the streets. Then probably the whole losing Savannah and thinking she died, that was a big influence on making me who I was. But now I've got new influences, namely Jade, and I've changed a lot from my old ways because of her and I wouldn't change it for the world.

Part 3: Past Influences
29. What do you consider the most important event of your life so far?

I have to pick one? I suppose I could say the Apocalypse, but really the most important event was Savannah's death, or apparent death. That really did a number on me and still affects me today.

30. Who has had the most influence on you? See usually no one influences me so when someone does it's pretty incredible, the person who has most influenced me, well that's Jade.

31. What do you consider your greatest achievement? Getting Jade to agree to an engagement? Don't care when the wedding will be, the main thing is she is totally off the market and totally mine only.

32. What is your greatest regret? Not knowing Savannah's death was staged. I should have known, I should have looked into it, I should have saved her. That will always be my biggest regret.

33. What is the most evil thing you have ever done? You could ask Jade and get a million answers. Really I think the most evil was kissing Savannah in May and making her think, for even an instant, that we could get back together. There's only one girl for me, and that's Jade, so I feel kind of like an asshole for what I did to Sav.

34. Do you have a criminal record of any kind? Depends who you ask. Yes I do, but a lot of it was wiped by a very nice officer with a sexy ass.

35. When was the time you were the most frightened? Anytime I think something might have happened to Jade. Seriously I can almost hit a panic attack level if I think something might have hurt her. Which is why I have to take a pause and think about it logically before I get my ass kicked by her for overreacting and being too demanding.

36. What is the most embarrassing thing ever to happen to you? Nothing embarrassing happens to me, and if it does I own it to the point of it not being embarrassing.

37. If you could change one thing from your past, what would it be, and why? If you'd asked me a year ago I would have said Sav's death, because then I'd be happily married and with kids probably. But really, I don't think I'd change anything because it's all led to where I am now and I wouldn't risk one change to not end up where I am.

38. What is your best memory? Ah there are so many. All of which tend to be rated mature and involve Jade. Although maybe my absolute best would be the night she met Jet and while we snuggled with the little puppy we told each other our feelings, I think there is no matching that, ever.

39. What is your worst memory? Finding out Savannah died while I was off being a criminal. I'd never been so damn shattered in my entire life, and I never want to be ever again.
Part 4: Beliefs And Opinions
40. Are you basically optimistic or pessimistic?

Optimistic, strangely enough. I used to be pessimistic.

41. What is your greatest fear? Something happening to Jade, particularly if it's my fault somehow.

42. What are your religious views? God must have a real sense of humour after what he's pulled half the time. But hey, so I don't really believe but I don't knock anyone else's views on it. Well… not unless their assholes.

43. What are your political views? I don't even try to follow politics.

44. What are your views on sex? It's great! I mean seriously, it's the best workout in the world. I used to be all about sex with any woman anywhere but now it's about one woman… still anywhere though.

45. Are you able to kill? Under what circumstances do you find killing to be acceptable or unacceptable? If someone is threatening to hurt me or those I care about, I'll kill them. I don't let any danger come to me and mine if I can help it. So yeah, I'm able to kill, I've done it before. But I don't run around looking for excuses to kill people.

46. In your opinion, what is the most evil thing any human being could do? Disconnect the cable. Ok, I have no idea. There's a lot of bad things but I don't know about evil. I guess killing people without reason, particularly innocents like children, yeah that would be evil.

47. Do you believe in the existence of soul mates and/or true love? Yes and no? At times yes, at other times I think we make our own destiny and fates so the idea that there's one destined person, I don't think so. Either way I've found where my heart is.

48. What do you believe makes a successful life? A year ago I would have said money. Now I say love and strangely friends.

49. How honest are you about your thoughts and feelings (i.e. do you hide your true self from others, and in what way)? I am bluntly honest, I may joke around a lot but if I don't like you I'm not gonna beat around the bush.

50. Do you have any biases or prejudices? I did, usually against cops. For obvious reasons I don't anymore.

51. Is there anything you absolutely refuse to do under any circumstances? Why do you refuse to do it? Kill someone who doesn't deserve it? I mean that's really dire I know but there's nothing else that comes to mind that I wouldn't do under any circumstances. Then again I suppose there are circumstances which would make me consider killing someone even if they didn't deserve it, like if people I cared about were going to die instead. It's hard to really know until you're put in the position.

52. Who or what, if anything, would you die for (or otherwise go to extremes for)? Jade. I would give anything for her and I would die for her without hesitation. Guess that's what love is all about. But there are others I would go to extremes for, although I don't know about dying for them. When it comes to real friends I guess at times you would try almost anything to save them.
Part 5: Relationships With Others
53. In general, how do you treat others (politely, rudely, by keeping them at a distance, etc.)? Does your treatment of them change depending on how well you know them, and if so, how?

Overall I'm pretty rude, I know it. I'm not exactly a people person but at times I make allowances, they don't come often. So for those I make allowances for then I'm pretty nice, in my way, people still frequently call me things like an 'ass' and a 'dick' so I guess I'm not that great with people.

54. Who is the most important person in your life, and why? Lina Jade Kaine, my fiancé and the woman who drives me nuts in more ways than one. She's got my heart and she's feisty and doesn't take my shit. I love her.

55. Who is the person you respect the most, and why? Same answer as before, Jade. I respect the hell out of her because she's dedicated to her job, she doesn't put up with shit from anyone, but she can still have a good time. She's not a robot or anything, in fact she gave me a whole new outlook on cops in general.

56. Who are your friends? Do you have a best friend? Describe these people. I have a few friends. Samantha, Gabriel, Sinead, Alister, Savannah, Peyton… wow I never would have thought I'd end up with so many friends. How do I describe them all? They're all cool, they all deal with my crap in different ways. Some are really great to talk to about some things, others about other things. Overall I don't think there's anything wholly the same about them. Ironically three of them are lycans, maybe I subconsciously befriend lycans. Haha.

57. Do you have a spouse or significant other? If so, describe this person. How do I describe Jade? She's amazing. She's a no-nonsense police detective who can put things together really well in her head and she doesn't like to fail. Yet at the same time she knows how to let her hair loose and have a good time, granted she doesn't get a lot of free time to do it but when she can she will. Somehow she puts up with my crap, certainly she's not afraid to put me into line when I need it, but at the same time she can go along with me at times. She'll tell me straight up if I'm being an ass, and while I might not always do things the way she wants me to, I do listen to her. Overall she's just this amazing person put into this gorgeous body and I can't resist her.

58. Have you ever been in love? If so, describe what happened. Twice. If that makes me sound like a douche you'll have to hear the whole story. The first time I knew the girl since I was nine, we were the best of friends and then we developed into more than friends. When I proposed to her when I was twenty-two I felt like the luckiest man in the world when she said yes. I was also the most broken and devastated man in the world when she died. I never wanted love after that, but it's funny how things creep up on you. It might have taken years but in the end it came. A chick I'd been hanging out with turned out not to be all she seemed and while I was furious at first, well she was something I'd never expected, never planned for. She's so much like me and yet not at the same time, we went on completely different career paths that made us butt heads more than once and… Yet somehow through it all I kept falling harder for her. She has my heart and I don't want it back.

59. What do you look for in a potential lover? Sexy ass, good kisser, you know the usual egotistical bullshit. I was a one night stands only kind of guy for so long it became all about the looks and the goods, nothing about the personality. That's why love surprised me.

60. How close are you to your family? I'm not. I would prefer to never be close to them. Albeit that's easier said than done now that two family members live in Whitley, and one in my house, but Tor is the exception.

61. Have you started your own family? If so, describe them. If not, do you want to? Why or why not? I haven't, although at times I wish I had. I think kids could be fun, I'd love to be the kind of dad who took the kids out to little league and then got ice creams on the way home. A lot of me wants some normality and having a family with kids, well that's normal, and it's so different to how I grew up so I think I could really use some of that, one day. Jade has her career and with the way things are in the world it's probably not the best thing to bring in children anyway, so there's always the possibility of later, even if we look into adoptions and such. One day, who knows?

62. Who would you turn to if you were in desperate need of help? Jade and Gabriel. I suppose the first is my answer to everything, haha. But Gabriel, he gets some things a lot better than a woman ever could, and sometimes that help needs to come from a guy. Besides, the fact that he's a rogue lycanthrope could certainly help the matter.

63. Do you trust anyone to protect you? Who, and why? Difficult question. Jade, when she's not pissed at me and isn't the one that I'm in danger from. But anyone else, not whole heartedly. I might get some assistance but trust them to protect me? Eh, I'd rather look after myself.

64. If you died or went missing, who would miss you? I'm gonna say Jade would, because who else could… err… I better not finish that sentence or she might be the one responsible for me going missing. As for anyone else, I don't know if Tor would, she doesn't know me well enough yet. Sam might, but she's an odd one. Savannah would, I know she cares, she's proven it over time and I can't repay her for that loyalty. Geez… should I be concerned that not many people would?

65. Who is the person you despise the most, and why? Henry. Jade's police detective partner. God I hate him and if I could I would watch on happily as he burned. But that would be bad and Jade would hate me if I did anything to the asshole, so I'll bite my tongue and despise him anyway. As for why. He likes Jade, I'm not blind, and he can go turn those eyes onto someone else because she's mine.

66. Do you tend to argue with people, or avoid conflict? Argue. I'm not one for being subtle or avoiding conflict. If things get physical well too bad. Sometimes, depending on who, the physical can be the fun part.

67. Do you tend to take on leadership roles in social situations? Uh… No? Yes? I have no idea, I don't get in a lot of social situations.

68. Do you like interacting with large groups of people? Why or why not? No. You have no idea who's gonna turn around and stab you in the back. Much easier with small groups so you can get to know them better, or their tells better.

69. Do you care what others think of you? Only the people that I care about. The general population I couldn't care less what they thought about me.
Part 6: Likes And Dislikes
70. What is/are your favorite hobbies and pastimes?

Sex. Does that count as a hobby? I'm honest to God hoping these answers are private. But otherwise… yeah no sex is my main one. Unless drinking counts?

71. What is your most treasured possession? What classifies as a possession? Honestly everything is replaceable except the people in my life, and the dogs. So Jet, Sydney and Oreo are my most treasured. Although the white fluff ball Jet is a favourite. Don't tell the others.

72. What is your favorite color? Blue.

73. What is your favorite food? Take-out burgers.

74. What, if anything, do you like to read? I don't tend to read. I like living too much.

75. What is your idea of good entertainment (consider music, dance, art, etc.)? Video games.

76. Do you smoke, drink, or use drugs? If so, why? Do you want to quit? I drink. I don't smoke and I don't do drugs. And there's nothing wrong with drinking, sometimes it's good to drink with the guys, other times it's good to kind of numb you to some things.

77. How do you spend a typical Darkening (night) off? Well it depends. If Jade has it off I might cook dinner and then have sex. Haha, you can't say I'm not brutally honest.

78. What makes you laugh? Anything I find amusing enough to make me laugh. It could be a silly cartoon or someone making an idiot of themselves. Who knows.

79. What, if anything, shocks or offends you? I think I tend to offend more than my fair share of people so I don't really take a lot of offense to anything.

80. What would you do if you had insomnia and had to find something to do to amuse yourself? Wake Jade, problem solved.

81. How do you deal with stress? Not well. I drink, I get moody, I'm not very good when I'm stressed.

82. Are you spontaneous, or do you always need to have a plan? Oh I'm very spontaneous, ask Jade.

83. What are your pet peeves? People not cleaning up after themselves in my house. It's my house, I can do with it whatever the hell I want, but if someone else makes a mess then I want them to clean it up.
Part 7: Self Images And Etc.
84. Describe the routine of a normal day for you. How do you feel when this routine is disrupted?

There is no normal routine. I can have a job at random that I need to complete, so no really normal day. I think I just like that it's always kind of up in the air, not predictable and not boring.

85. What is your greatest strength as a person? My honesty? My wit? A mix of both perhaps. It can get people to open up at times, not always but some.

86. What is your greatest weakness? I don't tend to take a lot seriously so when it comes to serious situations, well I can get in a lot of trouble.

87. If you could change one thing about yourself, what would it be? Nothing. I am perfection. Hahaha. Nah, I actually don't think I'd change anything, I like how I am, I have to.

88. Are you generally introverted or extroverted? Eh… I don't think I could choose between the two. It depends so much on the situation.

89. Are you generally organized or messy? In some areas I'm organized and others I'm messy, although mostly I'm organized. I know, it shocks a lot of people.

90. Name three things you consider yourself to be very good at, and three things you consider yourself to be very bad at. Good at: Sex, cooking, and having fun. Bad at: Being serious, sharing personal past experiences, letting people in.

91. Do you like yourself? Well I am myself so I better like myself. Ha, yeah I do.

92. What are your reasons for being an adventurer (or doing the strange and heroic things that RPG characters do)? Are your real reasons for doing this different than the ones you tell people in public? (If so, detail both sets of reasons...) I'm not all bad. Admittedly for a long time I thought I was, so why bother with anything good because it was just a waste of time. But now I've opened up and I don't want to be the dick no one cares about and no one can see anything good about. Sure I don't go around bragging that I'm good or anything, after all when people see good they expect good. I'm just not ready for that.

93. What goal do you most want to accomplish in your lifetime? I've never really being a goal setter. The only goal I have would be getting married to Jade one day, so I guess that. Anything else, I don't really care.

94. Where do you see yourself in 5 years? Still working for Sanctum I guess, although by then maybe more openly. Getting married by then if it's a long enough time for Jade.

95. If you could choose, how would you want to die? Fighting. I'm not the kind of guy who wants to go quietly, I'd rather face death head on and go down fighting.

96. If you knew you were going to die in 24 hours, name three things you would do in the time you had left. Take Tor and Sam to Disney World. Tell Jade I loved her again. Hopefully have sex before I die.

97. What is the one thing for which you would most like to be remembered after your death? My personality in general? I like who I am and I think people could maybe remember me by that best of all, all my wit and cunning and smirks.

98. What three words best describe your personality? Witty, cunning and sexy.

99. What three words would others probably use to describe you? This is easy because I hear them so often: Dick, ass, and jerk.

100. If you could, what advice would you, the player, give to your character? (You might even want to speak as if he or she were sitting right here in front of you, and use proper tone so he or she might heed your advice...)
Relationships

"Jade, I've known you were bad from the beginning, the cop thing just adds a whole new level of how bad you can be."
A complex relationship that started on a basis of deceit. Lina Kaine - better known as Jade by Adrian - is a police detective which can cause problems for his criminal lifestyle. Sent undercover on a mission to get close to Adrian she succeeded a little too well, effectively the two bonded over similar personalities and broken pasts despite their different lifestyle choices.
No one else is allowed to threaten, harm or call her Jade. Those are the rules in Adrian's opinion and he's determined to keep it that way. He spent a lot of time trying to understand his attachment to her before coming to terms with the fact that he does indeed love her. Since they reunited after seperating briefly in late 2012 he has officially started calling her his girlfriend. They still often argue about small things and on occasion his profession.
Adrian: "Of course, I'm always open to persuasion."
Jade: "When you wake up handcuffed to the bed you'll get your persuasion,"

Adrian knew Savannah Wood since he was nine and she was four. They were friends for all of her childhood when he would visit her once or twice a month. Their relationship officially changed when she was seventeen confronting a twenty-two year old Adrian and declaring her love for him. He started spending more time with this girl who was his best friend and who he had fallen in love with.
She had goals to get into law, specifically children's services and as such Adrian was looking at quitting his life of crime. For her eighteenth birthday he bought her an engagement ring. The two planned to get married a few years later, however only two months after their engagement Savannah was supposedly killed in a car accident. He is unaware that she is in fact still alive at this stage, and has not seen her since then.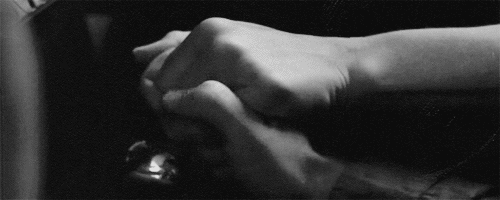 More of Maiya
The other Characters of Maiya

| | | |
| --- | --- | --- |
| | | |